Choose a time to connect!
freshbenies gives you consumerism tools to fit ANY group or budget. I'm here to strategize with you for the smartest solution to fit the specific needs of your groups. Pick a time that works for you and I'll take it from there!
---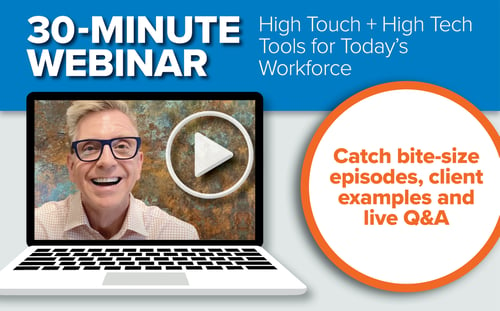 We're back to a crazy job market. Your clients are dealing with a hybrid workforce and recruiting difficulties.
These challenges have BIG implications - and require new strategies that most other benefits don't deliver.
Hear 3 specific issues and 3 solutions - PLUS power questions you can use with your clients.
Click here to watch a recording NOW!